Funeral for Rosalina (Martins) Mucaria Thursday (2/8) at 4 PM
Feb 8, 2018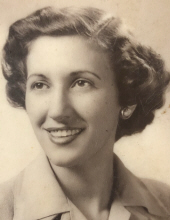 Rosalina (Martins) Mucaria, mother of parishioner Gloria Fortunato, died on Tuesday, January 30th. We extend our prayerful condolences to all of her family and friends. A Celebration of Life will be held on Thursday, February 8th, at  4 PM, ministered by Deacon Bill, at the Ludlow Funeral Home, located at 432 East Street in Ludlow.
Eternal rest grant unto her, O Lord. And may perpetual light shine upon her. May Rosalina's soul and the souls of all the faithful departed forever rest in peace. Amen.
Click here for Rosalina's Obituary and other information.